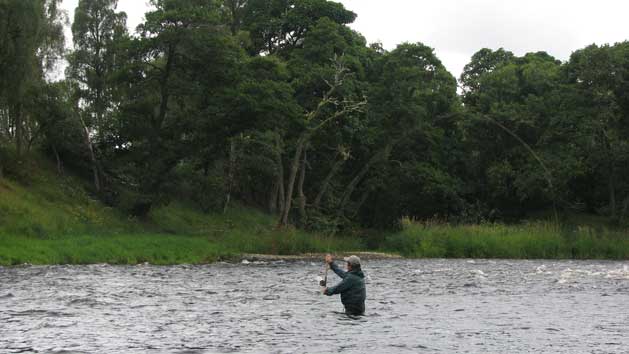 Carol Spey casting Wester Elchies 08
Another grilse from Wester Elchies 08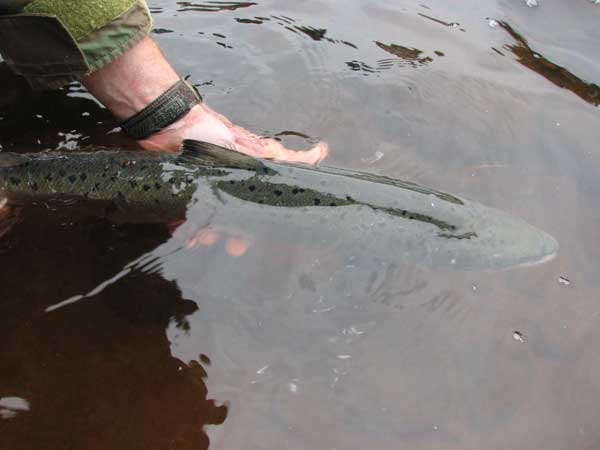 Returned safety, note sea lice (see below)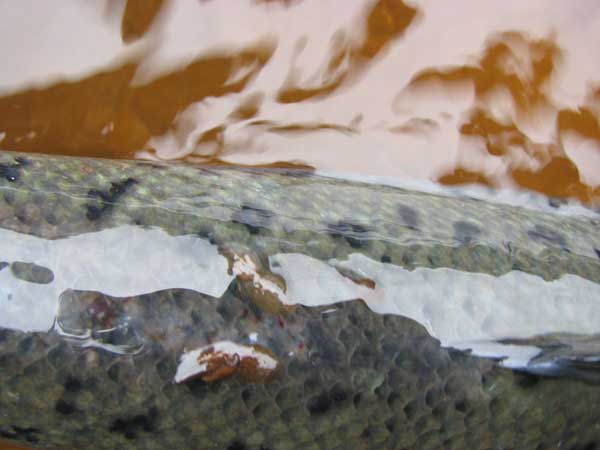 Sea lice show that fish are fresh from the sea, here you can see: tail, claspers and head these drop off in sequence the longer the fish are in fresh water.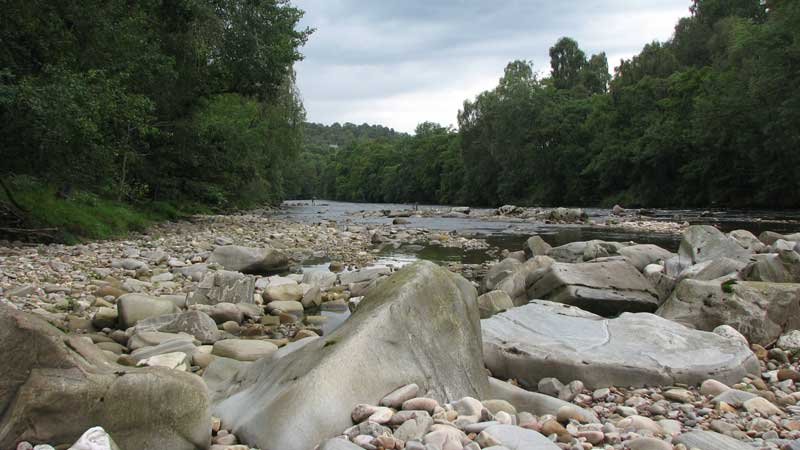 This is the River Avon (prononced Arn ) at Ballindalloch this tributary of the Spey is renowned for its sea-trout and summer salmon. We have had many hectic nights sea-trouting here catching into the teens of fish and finishing off with a couple of salmon apiece as daylight broke. The last 2 years we have fished it at the back end (August) catching a number off salmon and sea trout. I had my best 'wild' brownie from here at the end of a sea trout session as dawn broke. It was a cracking yellow finned beast of 5 and a half pounds.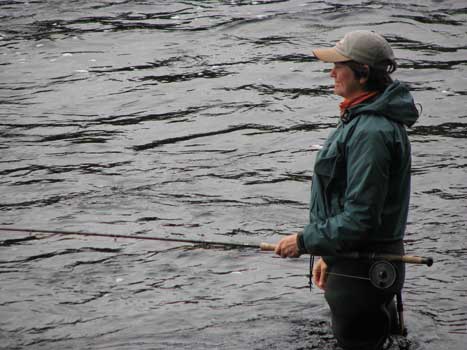 Carol waiting for that magical tug, note she is fishing straight onto the reel. For people who have their senses honed for trout fishing, striking can be fatal!!! The tick tick tick of the reel as a salmon starts to take line can be enough to remind you not to strike.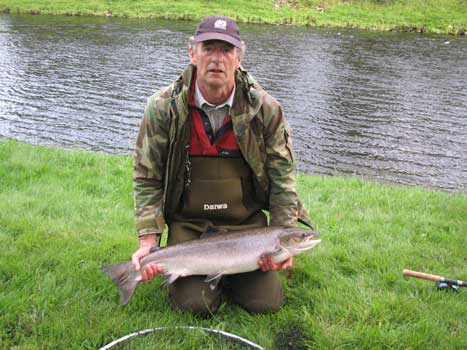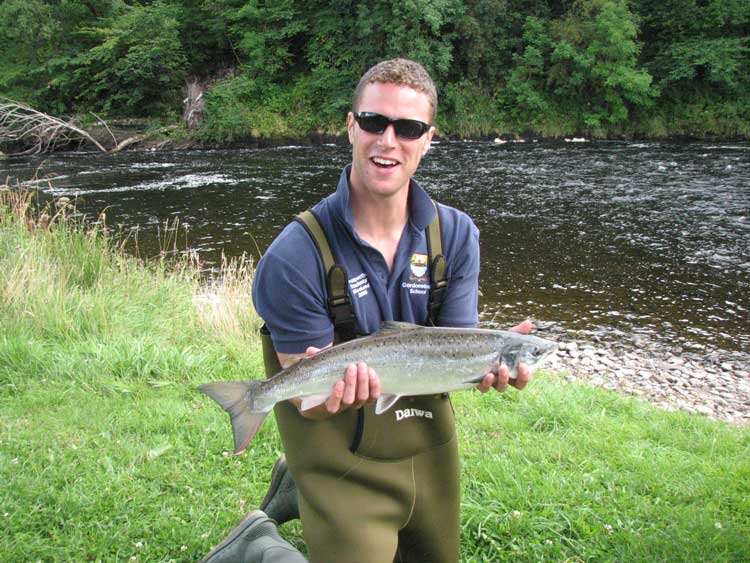 James strikes silver with this beautiful 5lb grilse. Wester Elchies 09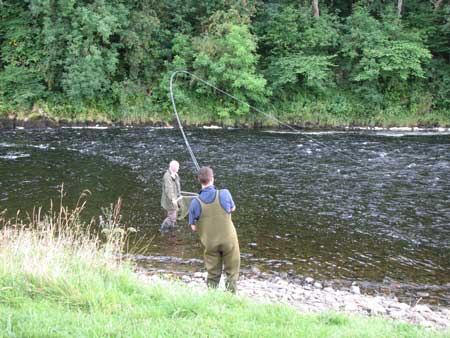 Within 15mins he is into another, easing it with side pressure as the fish heads for the fast water .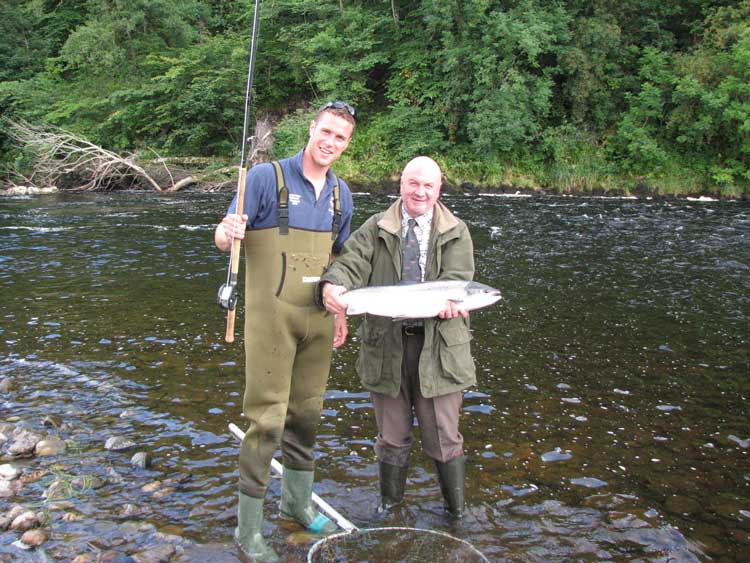 Expertly netted by ghillie Sam Bremner they proudly show off another Wester Elchies 'bar of silver '. A medium size (L.W. treble) Willie Gunn accounted for most of these fish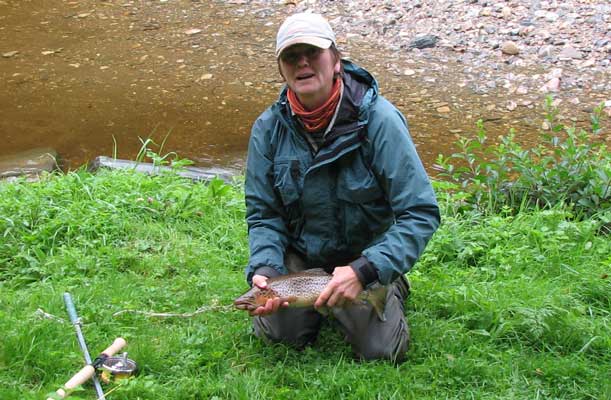 A hard fighting seatrout, but safely returned.
Tel. 019467 26424