Wasdale News and Views
Nov 2009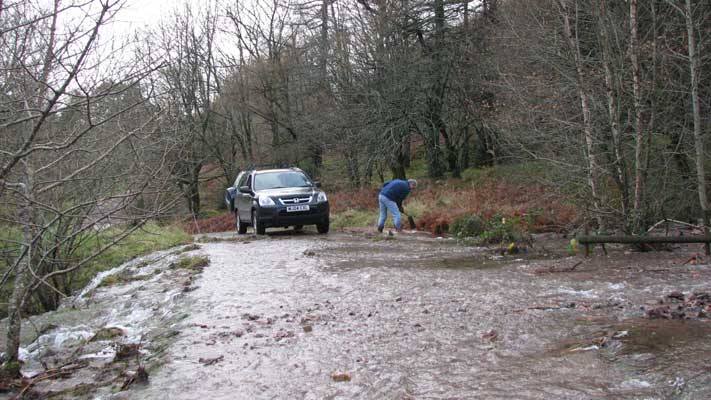 As the rain continues to fall Richard opens up drains to divert water from the blocked culverts.

Richard dug this channel to divert the water off the road and into another culvert.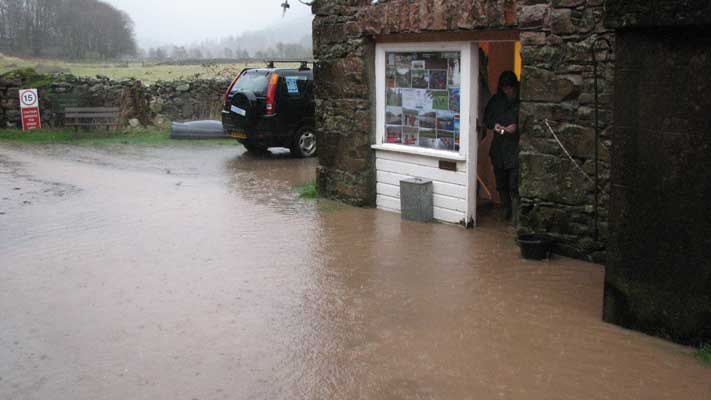 The water has started to come in and is still rising.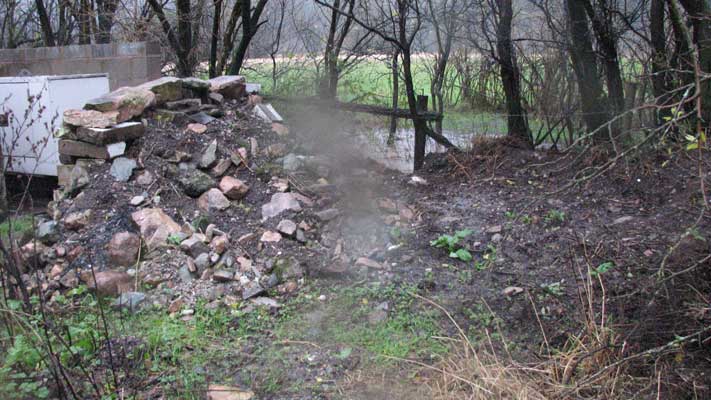 There is no escape for the water, Committee members have blocked the drain with soil and stones!!!! This is backing up right across the meadow and beginning to flood the Centre!!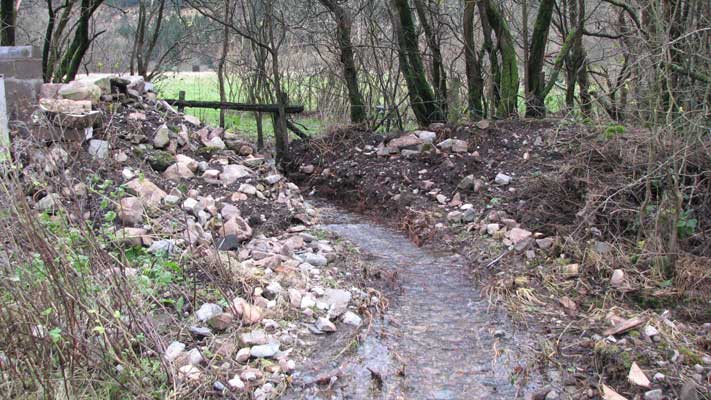 Carol and Richard have to dig out the rubble let the flood water escape.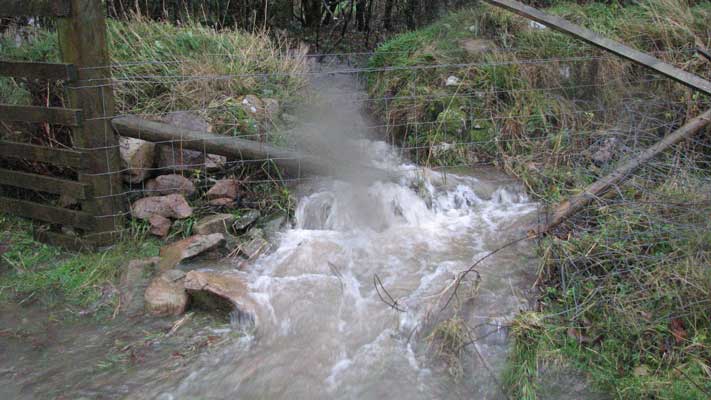 They dig another drain at the field corner the water is still rising.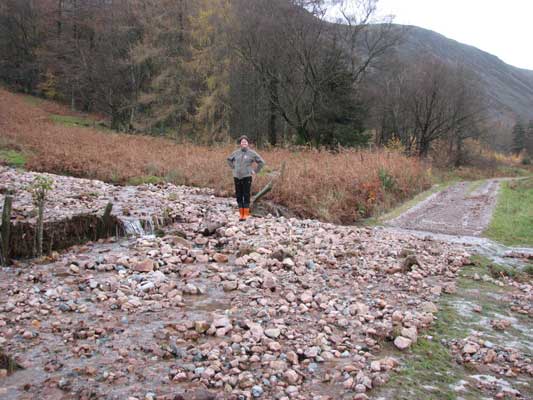 As the water starts to fall we go out to inspect the damage this is at the bottom of the Red Pike footpath, there should be a culvert where Carol is standing.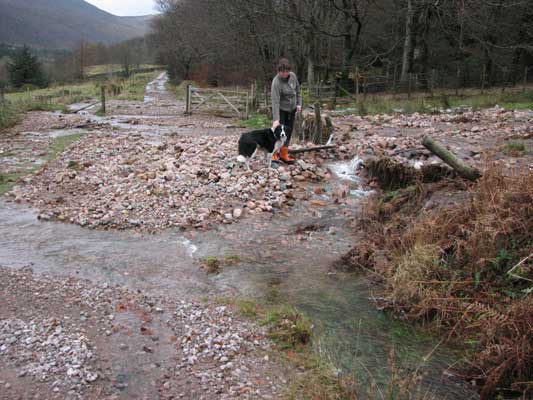 The culvert and the cattle grid behind are full of rubble there must be over 4 ft where Carol is standing.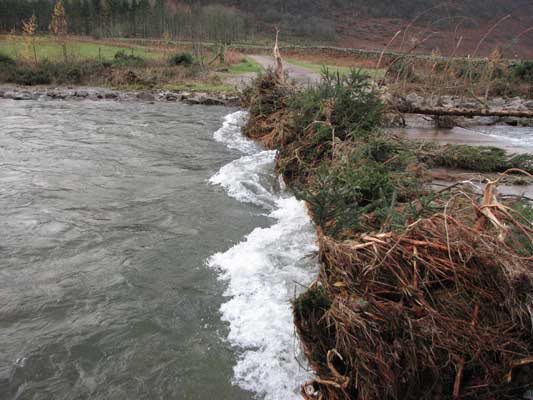 The Irish bridge block with trees and debris, the water has already dropped 3 feet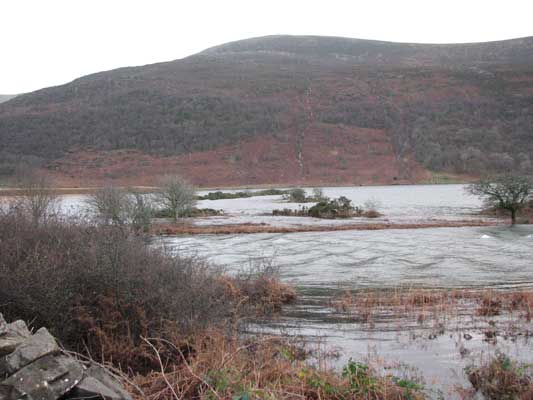 The lake is extremely full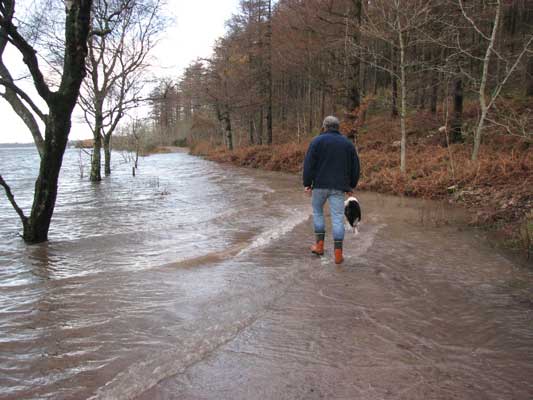 No way out for cars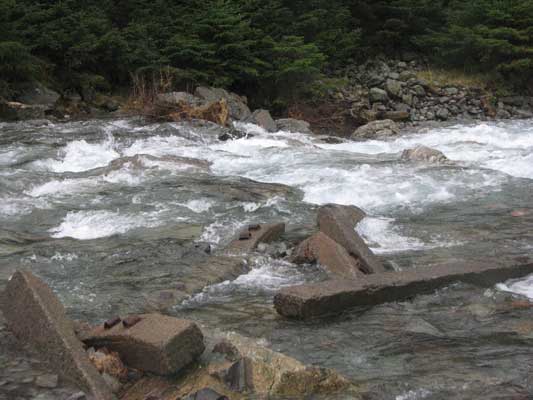 The ford at Black Sail has washed out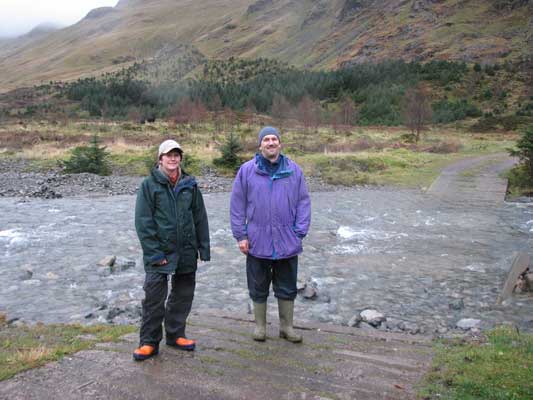 Carol and Tony survey the damage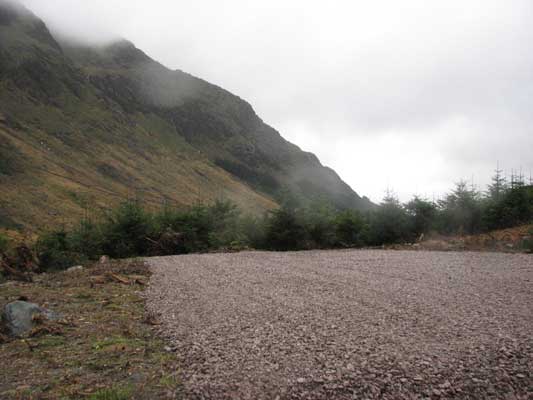 Black Sail car park ?????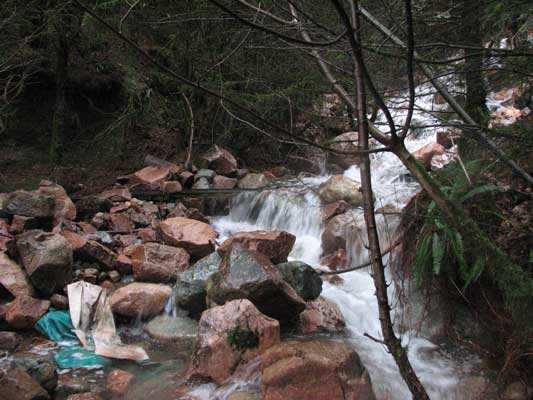 Cat Crags (Gillerthwaite) YHA water supply is washed out.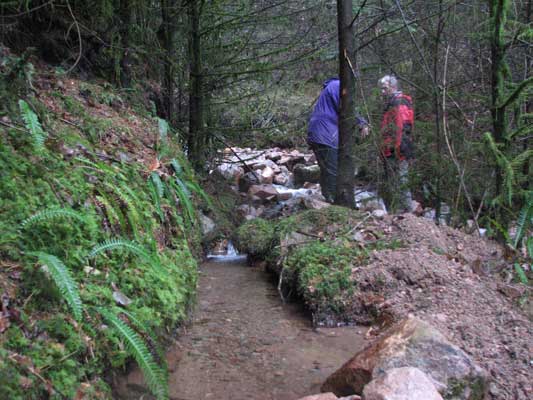 Tony and Richard dig out and rebuild the weir to restore the YHA water supply.